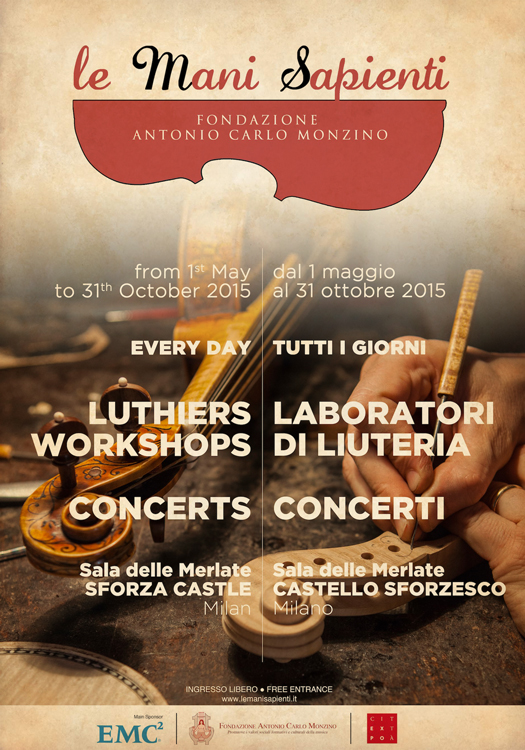 EXPO 2015
My admission to the Scuola Civica di Liuteria di Milano (The Civic Lutherie School of Milan), where I currently study, represents the starting line of my new path. But as we mentioned earlier, every journey begins with that first leap of faith, that first step. Mine is participating in an important event during Expo 2015: the "Le Mani Sapienti" (The Sapient Hands) project.I am very proud that the Antonio Carlo Monzino Foundation, established by our family in memory of my grandfather, devised and organised this initiative.
The breath-taking "Sala delle Merlate' hall at Sforza Castle is showcasing an enormous violin, created specifically for the occasion, which is one of the largest violins in the world. Inside the exhibit, visitors will have the chance to discover the fascinating work of master luthiers and understand how much passion, talent and patience is required to create a musical instrument. They will also be able to admire marvellous antique instruments and listen to their "voices' as they are played by young and talented musicians.

This project has many objectives: it serves as a reminder of the excellence that can be found in the many sectors for which Italy is so renowned, but it is also a reminder to young people, showing them that there are many ways that they can create a future. The Italian arts and crafts professions, and particularly lutherie, undoubtedly represent a complex, but highly valuable and satisfying, path to take.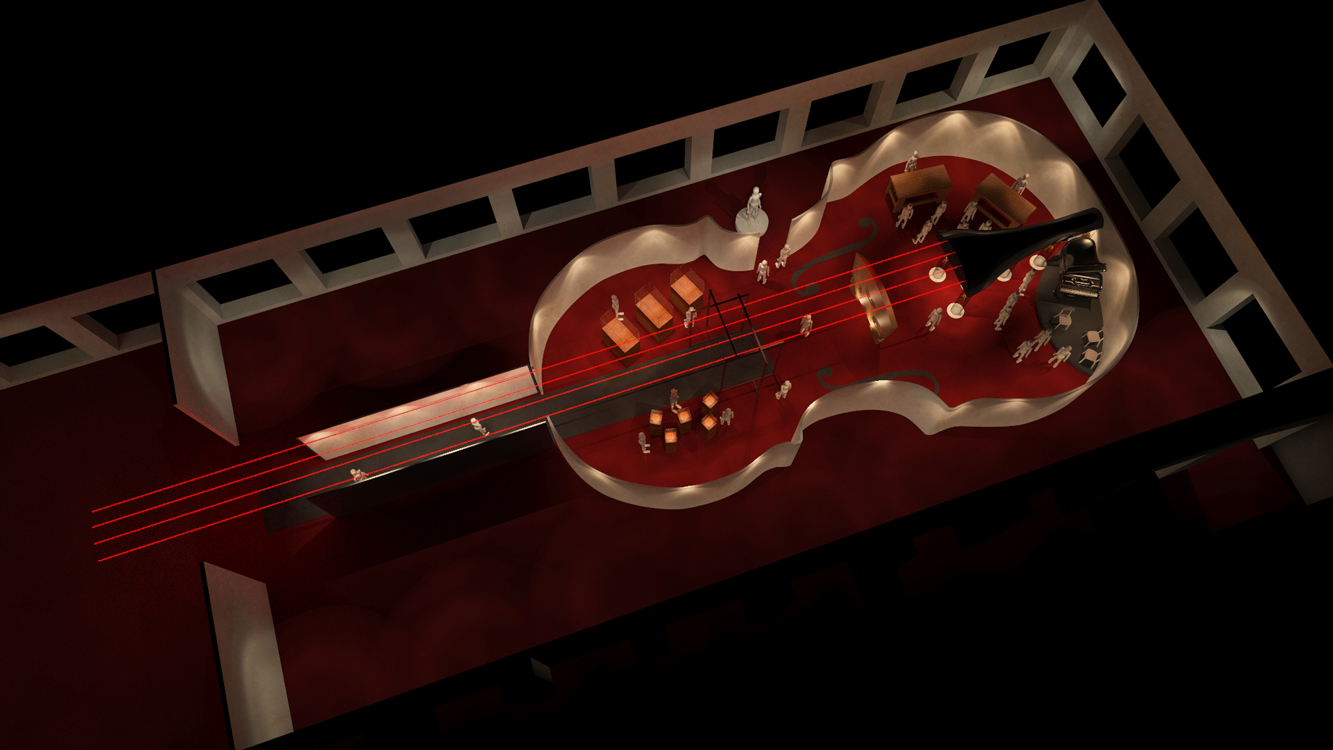 As well as the masters, there will also be students like myself: another important sign, which emphasises tradition's need for continuity and how, particularly in this line of work, the passage of knowledge is "direct': there are "hands that teach hands'.
For me, this first step is of great personal importance: the timbre of my grandfather's instruments appears alongside my own, as if there is an invisible thread of continuity between the past and the future; a dream that evolves and lives on… I look forward to seeing you there...